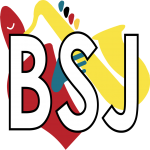 Help Keep Best Smooth Jazz on Air​
The 2023 Great BSJ Recipe Book is now available!
Order now and gift to your loved ones.
No postage needed!
T-Shirts ~ Hoodies ~ Mouse Mats ~ Dish Towels ~ Vests ~ BaseBall Caps ~ Socks ~ Table Coasters ~ Beanie Hats ~ Aprons ~ Fleeces ~ Polo Shirts ~ Face Masks ~ Scarfs
Welcome to the BSJ Store inviting you to treat yourself and in doing so help keep Best Smooth Jazz on air. We're 'not for profit' so all money raised, along with listener & viewer donations, goes straight back into paying for our costs including heavy bandwidth charges.
YouTube comes free but not audio streaming or Podcasts. Everything we sell goes directly back into Best Smooth Jazz. So please do think about buying from BSJ. With the new site look, each product has its own page, where you can now select size and other options, if you need to add more info about your purchase you can do so when you are checking out.
$

60.00
Buy a Rod Lucas BSJ Personalized Show
Host Rod Lucas will record a 1 hour special for your party and celebration and send via DropBox.
Personalized messages and Smooth Jazz.
Enjoy the Smooth Grooves as Rod presents your own personalized show
with some of your favourite smooth jazz tracks and his grooves too.
Tell us the event, Birthday, Anniversary etc. Pay on check out and send full details below.
Your 1 hour personalized show will be sent for your special occasion with host Rod Lucas.
PERSONALISED
PRIVATE
SMOOTH JAZZ SHOW